A few months ago Class 8 submitted an entry to Irish World Aid in the hope that it would be published in their Go Getters global magazine The project was on Vietnam and was mainly Brendan's work. We received word that Brendan's project is going to be published at the end of March. Due to the pandemic, it will be published electronically.
We are very proud of Brendan
Before the holidays, the whole school had an Easter Egg trail. We had to look for all the bunnies hidden along the avenue, bring them back and exchange them for an Easter Egg. We had a great time.
We had to look very hard!
The Gardai came to visit us too. We loved meeting them and seeing their car
Exciting new Developments in our Yard and Playground
Our yard has been resurfaced, and the playground has been pruned and tidied up. We are now ready for Spring weather to go out and play!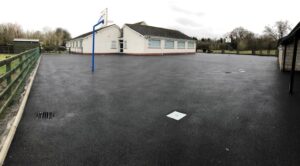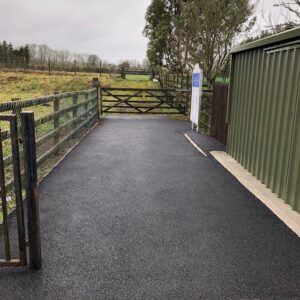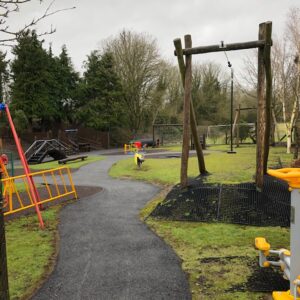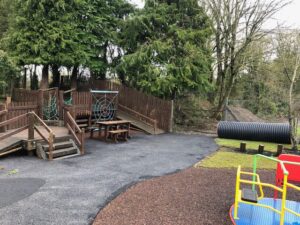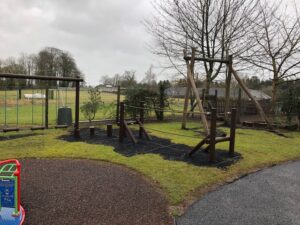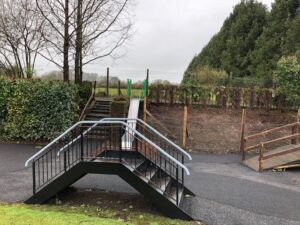 Advent – Preparing for the arrival of the Baby Jesus
As Part of our Amber Flag Initiative we have implemented an array of wellbeing goals for everyone at St Anne's, and have set up an amber flag committee, in which the students have taken an active role. We held a cake sale fundraiser in December, in aid of Pieta House, which was very successful. This followed on from our "Wake Up" wellbeing relay walk in October.
Some of our Christmas Art for 2020!
A BUSY FIRST TWO MONTHS
We have all settled back into school, getting used to all our new procedures, meeting our friends again, and having lots of fun too enjoying the lovely Autumn weather!
We had a whole school Amber Flag relay as part of our Health and Wellbeing Programme, which was cold, but we rugged up and enjoyed being outdoors
Class 7 – Art and Halloween Fun!
PRINCIPAL NEWS:
Aladdin Connect is being rolled out at St Anne's to enhance our communication with parents via secure email. Updates and information will sent regularly using this system, so keep an eye on the App.
Please read the documents in 'News' on our Home Page to keep up to date with ongoing information about our school
At St Anne's School we try to provide a variety of activities to support the interests and development of each child.
These currently include the following:
in school
Yoga
Woodwork
Music Therapy
Home Economics
Physical Education
Arts and Crafts
North Tipperary Sports Partnership activities
Seasonal Shows
Religious Celebrations
away from school
Pony Riding for the Disabled, in Nenagh
Social Outings in the Community