Farewell to our Graduates
In our last week of school, we took the opportunity to farewell our 4 Graduates Ciarán, Rachel, Tom and Robert. We would like to congratulate them as they leave St Annes and move on to the next chapter in their lives. It was wonderful for us to have shared in a part of their journey, and we will miss them. We with them, and their families all the very best in the future future.
Ciaran    Class 8
Rachel    Class 7
Tom    Class 6
Robert    Class 4
On Friday 10th June, all the classes enjoyed Sports Day, within their own class bubbles. Many activities were set up throughout the yard, playground, sensory garden and field, and each class moved through the activities that suited their students. Everyone had a great time, and a lovely lunch was supplied to all the students and staff from our lunch provider, Pauline Loughnane. Thanks to Andrea, our Deputy Principal, for organising such a lovely day.
Congratulations to Tom, from Class 6 for receiving first prize in the local Garda Art competition. Tom, who loves art, created a fabulous spring/sumer art piece of flowers and butterflies. Well done Tom from all your friends in Class 6
Congratulations to Glorija who won second prize in the Garda Art competition held for schools around the Roscrea area. Glorija did a beautiful picture of a cherry blossom tree. Everyone in Class 8 is proud of her achievement.
Amber Flag Raising Ceremony
On Friday 4th June, St Anne's raised our Amber Flag, followed by a lovely treat – the arrival of an ice cream truck for all the students to celebrate this achievement.
The Amber Flag initiative enables schools across the country to raise awareness of mental health and promotes positive wellbeing. This is St. Anne's first year taking part in the initiative. Our whole school approach has helped us to promote positive wellbeing throughout the school. We set up an amber flag committee, in which the students have taken an active role. They have been busy coming up with ideas for our fundraiser, designing posters and colleting funds. In October, we kicked off our journey with a "Wake Up" wellbeing relay walk. We followed this up with a cake sale fundraiser in December, in aid of Pieta House, which was very successful. We had very generous cake donations from local vendors Pauline Loughnane and Mulrooney's Roscrea. We would like to take this opportunity to thank all of those who supported us in our fundraiser and in achieving an Amber Flag for the school.
school gardening iniative – update!
The School Gardening Initiative is part of Laois Education Support Centre's "Community of Belonging" project which has been running since 2020. The project aims to promote better understanding of Diversity and interculturalism in our area. A total of 35 schools were supplied with two 4 foot square boxes divided into 16 square foot sections. The boxes were assembled for us by Laois Mens' Sheds and plants and seets were supplied to each school. Our consultant on the project was Elizabeth O Connell and great care was taken in choosing the plants, which are all edibile.
The success of the venture relies totally on the work done by both teachers and pupils in our schools and nowhere exemplifies this better than St Anne's in Roscrea.
Staff and senior pupils of St Anne's School proudly displayed their gardening project to the visiting members of Laois Education Centre, Board of Management: Marion Flanagan and Liam O Neill, Past President GAA.
Principal: Anne Comerford, Class Teacher: Sinéad O Meara, SNAs: Marcella Moloney and Anne Russell, Pupils; Tom, Rory, Nathan, Andrew and Brendan.
L to R standing at back: Liam O'Neill Past President GAA and Board of Management Laois Ed centre, Marian Delaney SNA, Glorija pupil, Bairbre Gray Class teacher, Aífe pupil, Ciarán pupil, Anne Comerford School Principal, Marion Flanagan BoM, laois Ed Centre,
Front Row: Conor, Gabija, Rebecca and Michaela.
We are pleased to announce the completion of the Yard Art on our new Tarmac play space. It has made this an exciting and stimulating place for our children to play!!
Many thanks to Naytar who laid the lovely new tarmac surfaces, and to T&K Road Markings for the fabulous games and activities, and for their enthusiasm and support in providing exactly what we wanted.
The Senior classes have had a busy few weeks in the garden, working on a project organised by the Laois Education Centre. We were supplied with planter boxes, seeds and  vegetables, and the students worked really hard to bring the project together. We dug, planted and sowed lots of different flowers and vegetables. We had lots of fun along the way and we are excited to see what our hard work brings over the next few weeks. Watch this space!!!
Vinnie, from Class 4, recently showcased his style at Jim Mcloughneys menswear Nenagh.
Vinnie showed his fashion for autism awareness month, giving awareness and confidence to others.
Well Done Vinnie, you look fabulous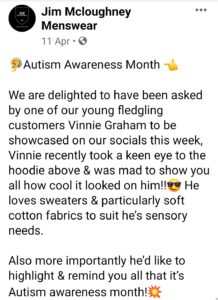 A few months ago Class 8 submitted an entry to Irish World Aid in the hope that it would be published in their Go Getters global magazine The project was on Vietnam and was mainly Brendan's work. We received word that Brendan's project is going to be published at the end of March. Due to the pandemic, it will be published electronically.
We are very proud of Brendan
Before the holidays, the whole school had an Easter Egg trail. We had to look for all the bunnies hidden along the avenue, bring them back and exchange them for an Easter Egg. We had a great time.
We had to look very hard!
'Schools and the Gardai'
Virtual 10K Initiative supported by Tipperary Superintendent Eddie Golden and team who visited the school before Easter.
Exciting new Developments in our Yard and Playground
Our yard has been resurfaced, and the playground has been pruned and tidied up. We are now ready for Spring weather to go out and play!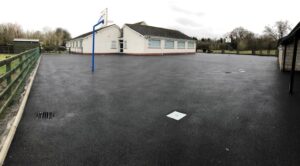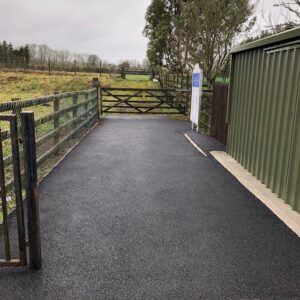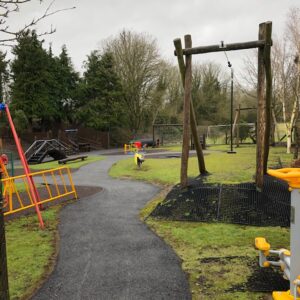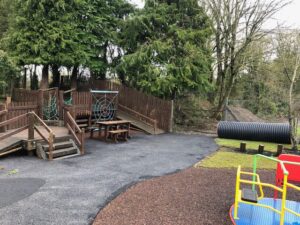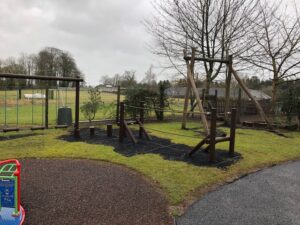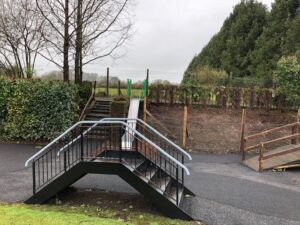 Advent – Preparing for the arrival of the Baby Jesus
As Part of our Amber Flag Initiative we have implemented an array of wellbeing goals for everyone at St Anne's, and have set up an amber flag committee, in which the students have taken an active role. We held a cake sale fundraiser in December, in aid of Pieta House, which was very successful. This followed on from our "Wake Up" wellbeing relay walk in October.
Some of our Christmas Art for 2020!
A BUSY FIRST TWO MONTHS
We have all settled back into school, getting used to all our new procedures, meeting our friends again, and having lots of fun too enjoying the lovely Autumn weather!
We had a whole school Amber Flag relay as part of our Health and Wellbeing Programme, which was cold, but we rugged up and enjoyed being outdoors
Class 7 – Art and Halloween Fun!
At St Anne's School we try to provide a variety of activities to support the interests and development of each child.
These currently include the following:
in school
Yoga
Woodwork
Music Therapy
Home Economics
Physical Education
Arts and Crafts
North Tipperary Sports Partnership activities
Seasonal Shows
Religious Celebrations
away from school
Pony Riding for the Disabled, in Nenagh
Social Outings in the Community